How does live streaming change online shopping in China?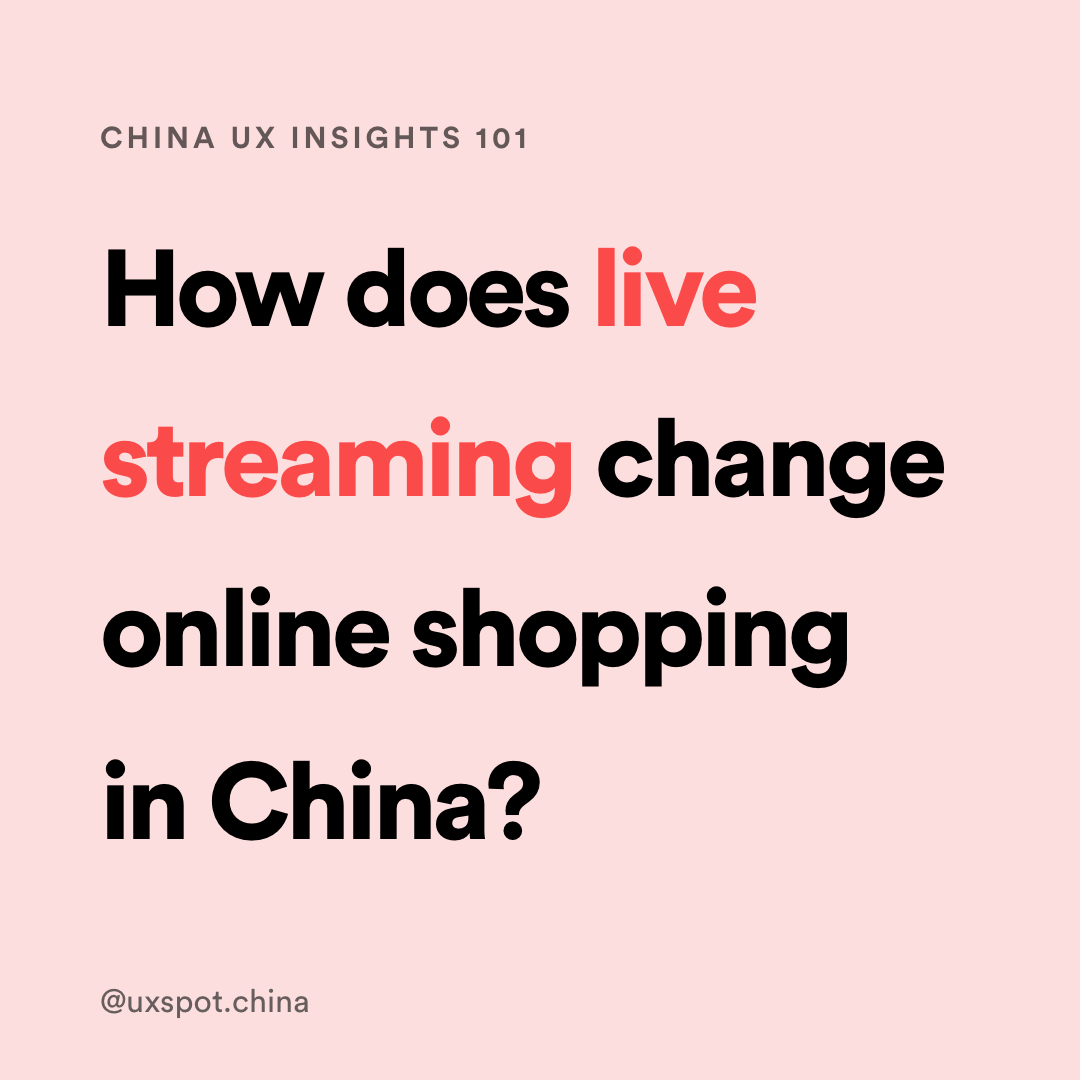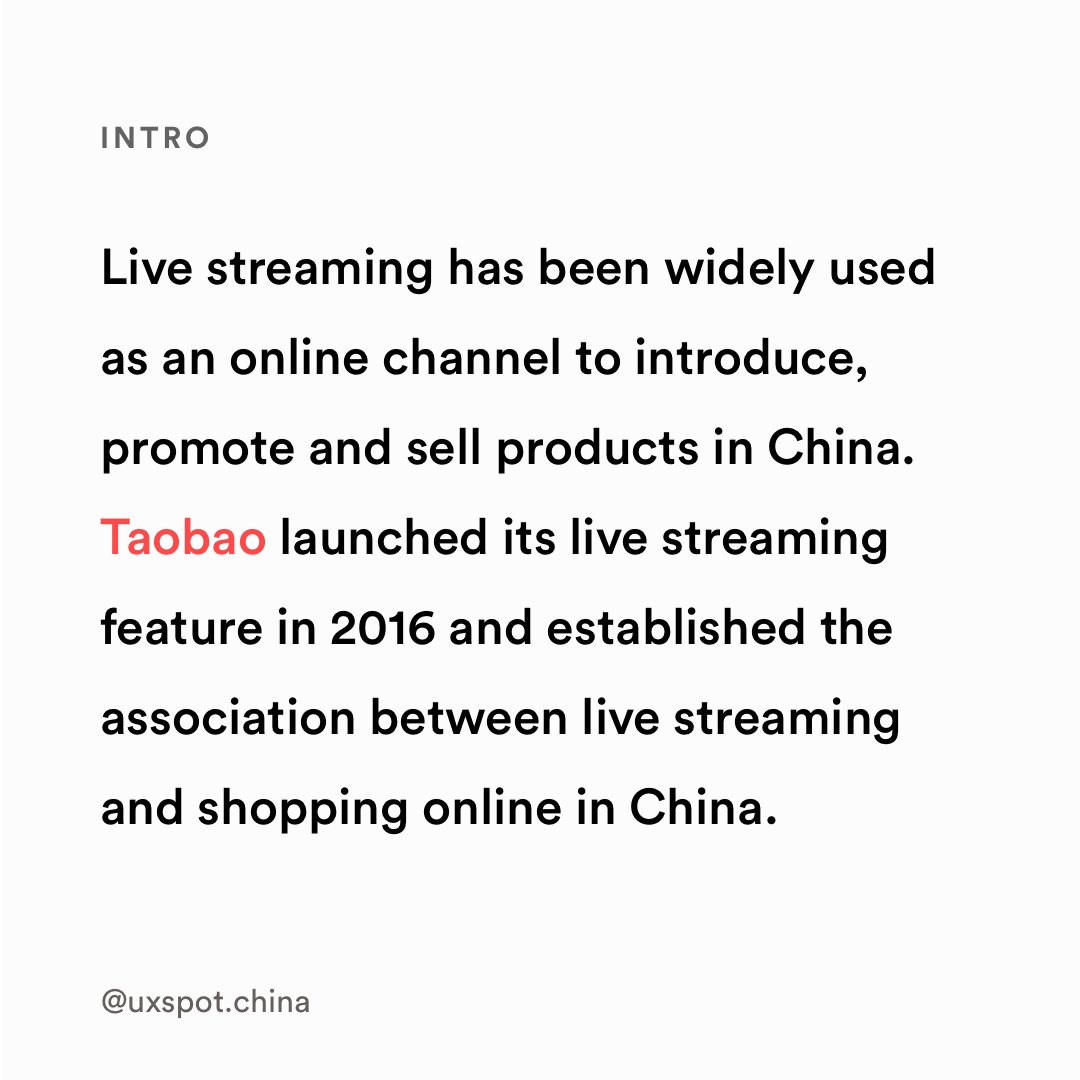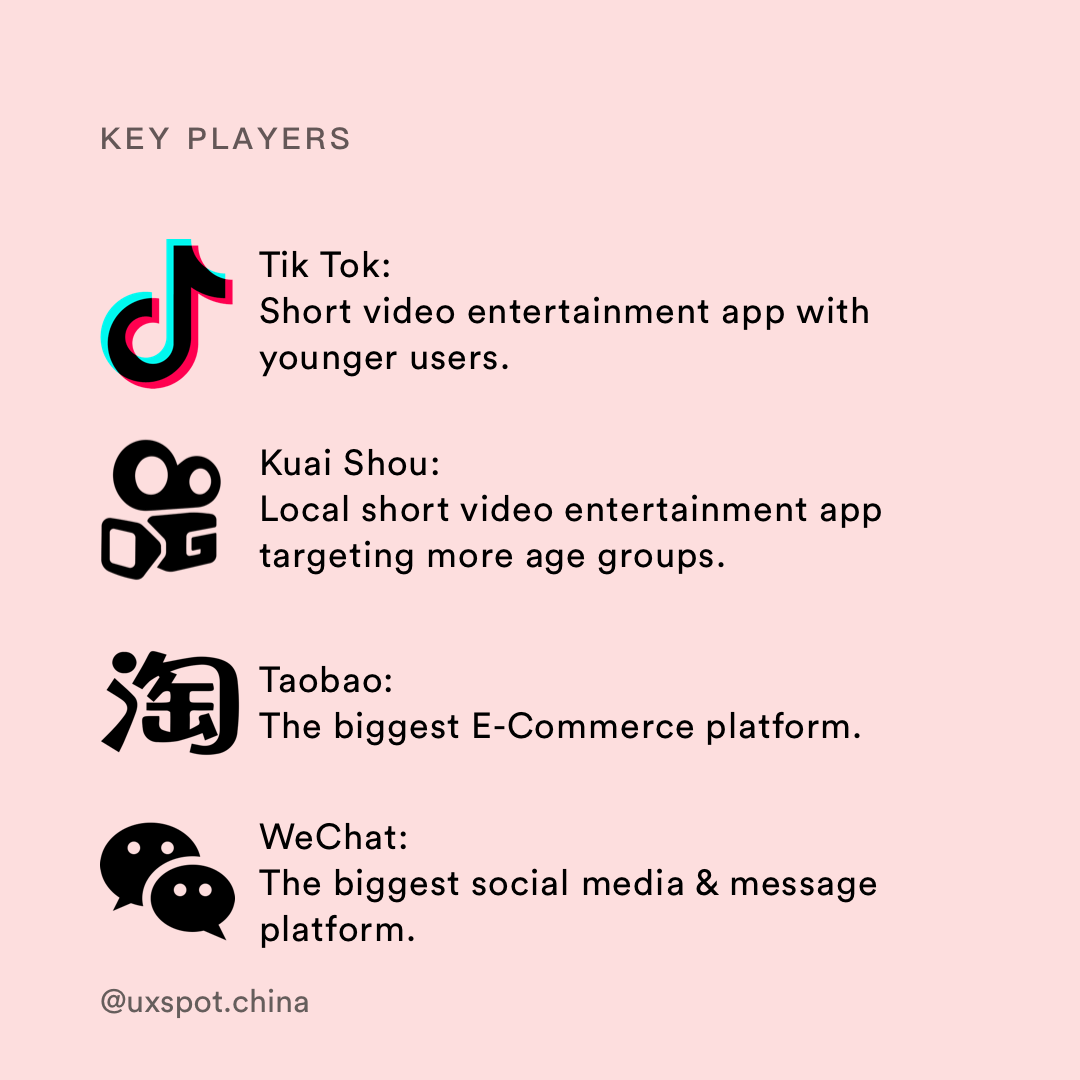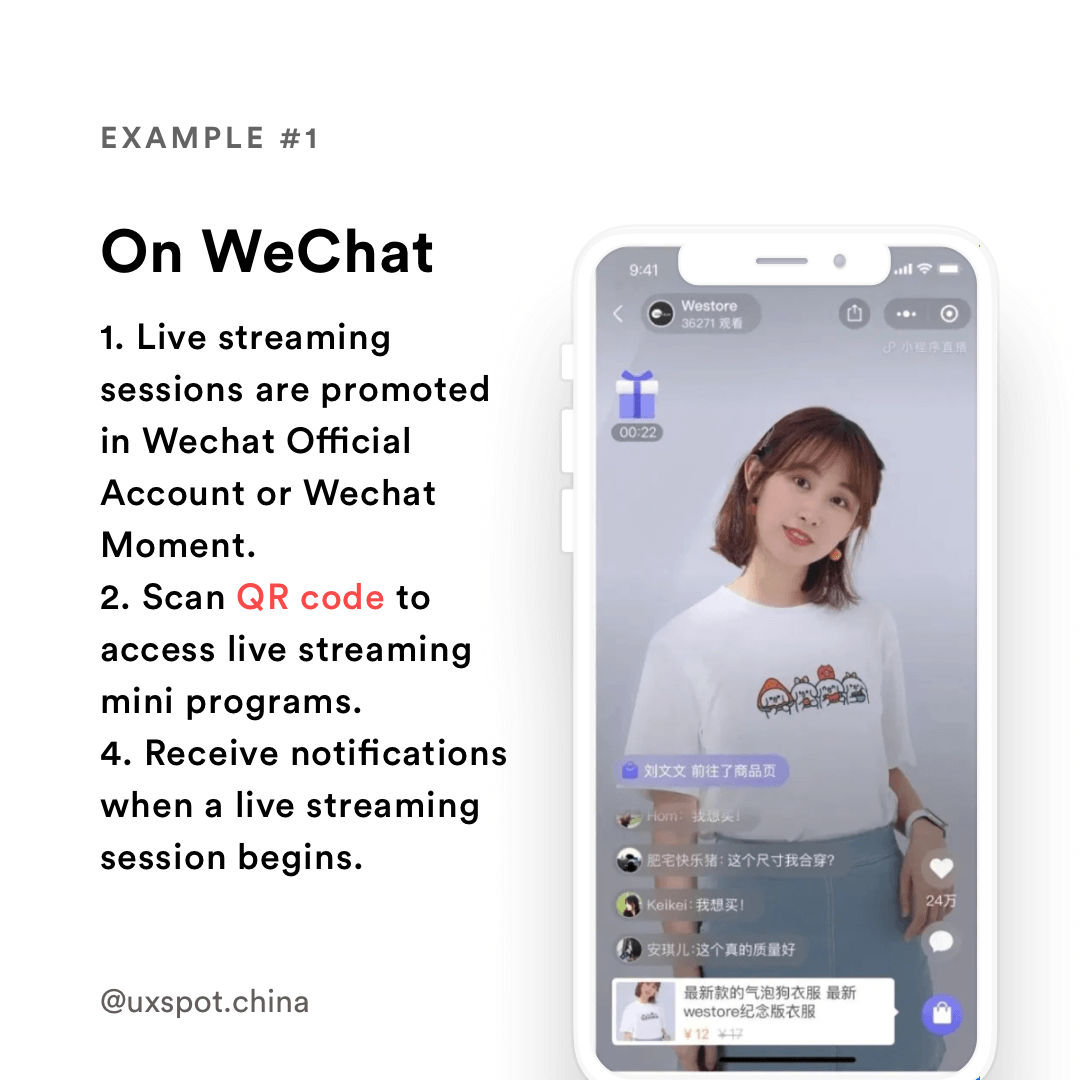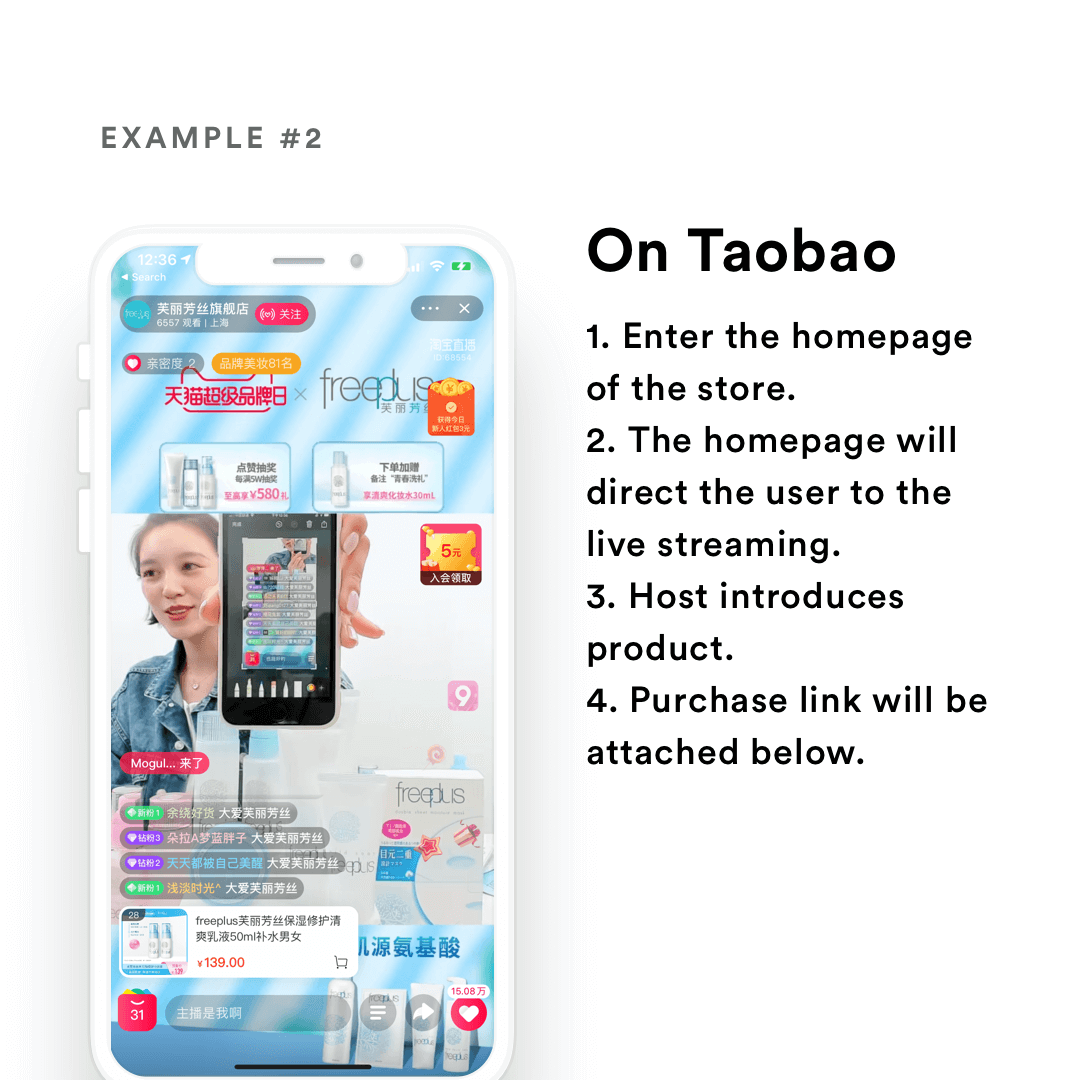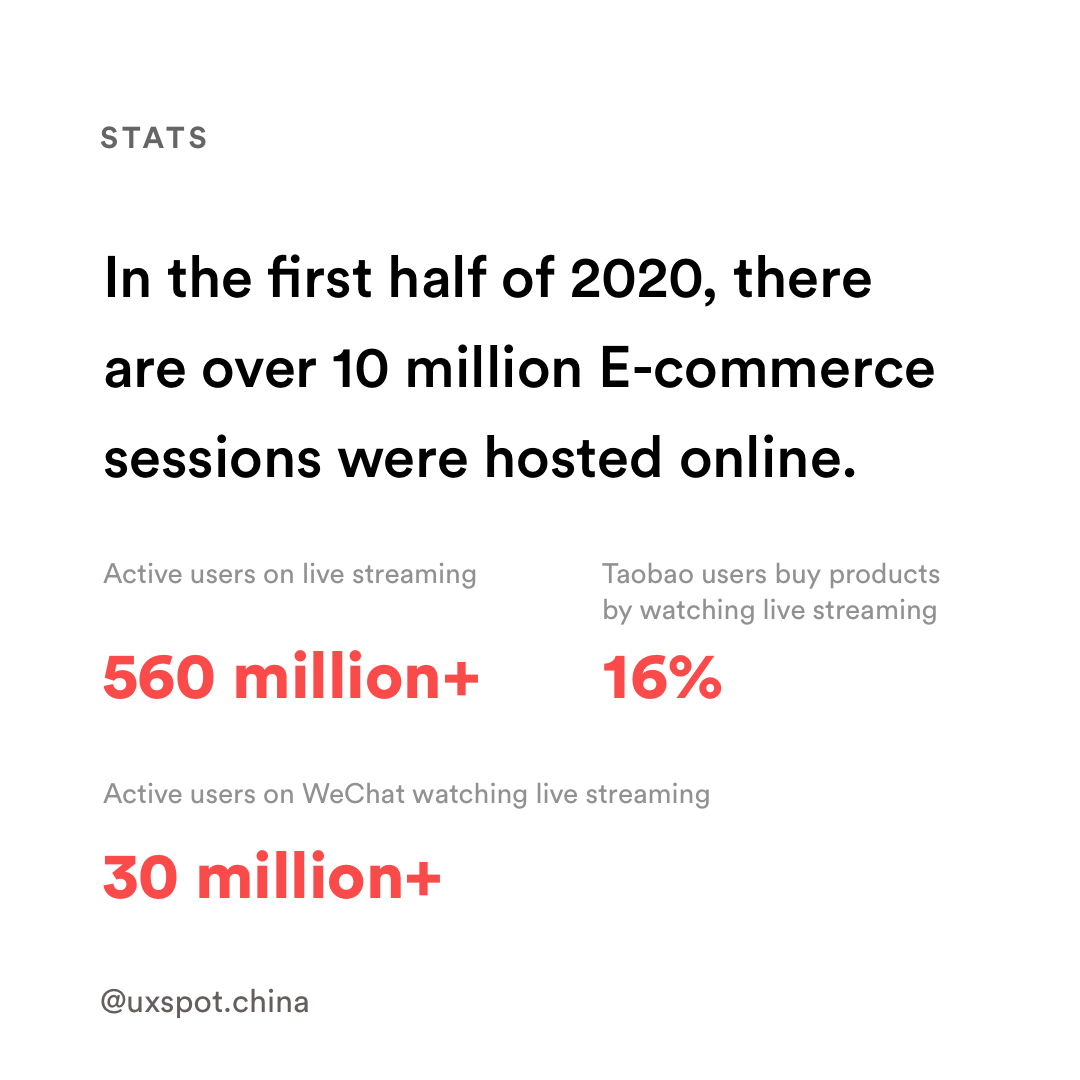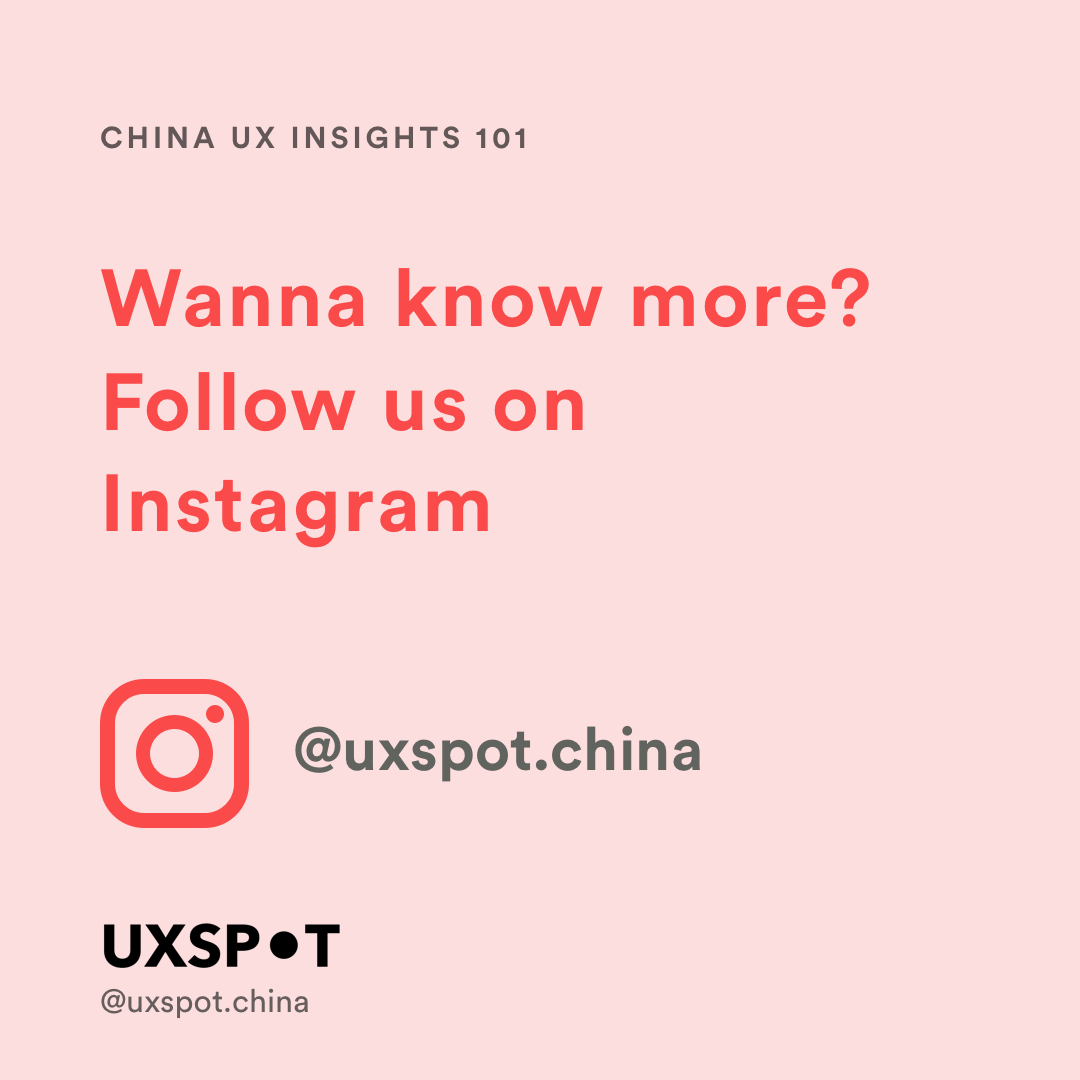 Live streaming has been widely used as an online channel to introduce, promote and sell products in China.

Taobao launched its live streaming feature in 2016 and established the

association

between live streaming and shopping online in China.

Tik Tok:
Short video entertainment app with younger users.
Kuai Shou:
Local short video entertainment app targeting more age groups.
Taobao:
The biggest E-Commerce platform.
WeChat:
The biggest social media & message platform.

On WeChat
1. Live streaming sessions are promoted in Wechat Official Account or Wechat Moment.
2. Scan QR code to access live streaming mini-programs.
4. Receive notifications when a live streaming session begins.

On Taobao
1. Enter the homepage of the store.
2. The homepage will direct the user to the live streaming.
3. Host introduces the product.
4. Purchase link will be attached below.

Q: Why do people love shopping via live streaming?
Interactive:

Users can interact with the host via comments and the host can respond in real-time.

Authentic:

The hosts often bring in their authentic thoughts and personal experiences with the products.

Special prices:

Celebrity hosts attract collaborations with brands, which are willing to offer discounts.

Fun: Brands and famous hosts often invite celebrities to join their live streaming sessions, making them fun to watch.

In the first half of 2020, there are over 10 million E-commerce sessions were hosted online.
Active users on live streaming: 560 million+
Taobao users buy products by watching live streaming: 16%
Active users on WeChat watching live streaming: 30 million+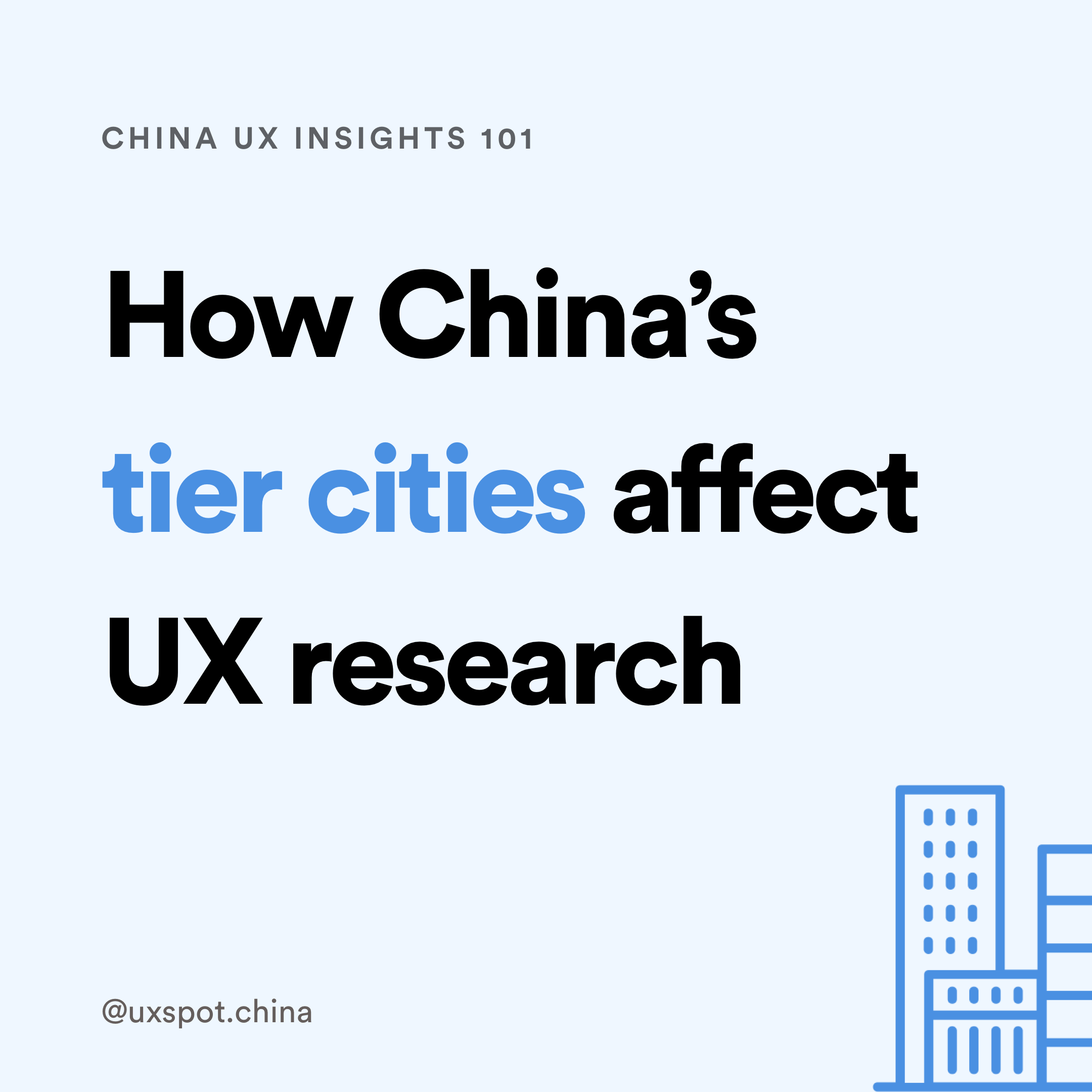 Jan 3, 2021